Skin care and injectables clinic
Skin care and injectables clinic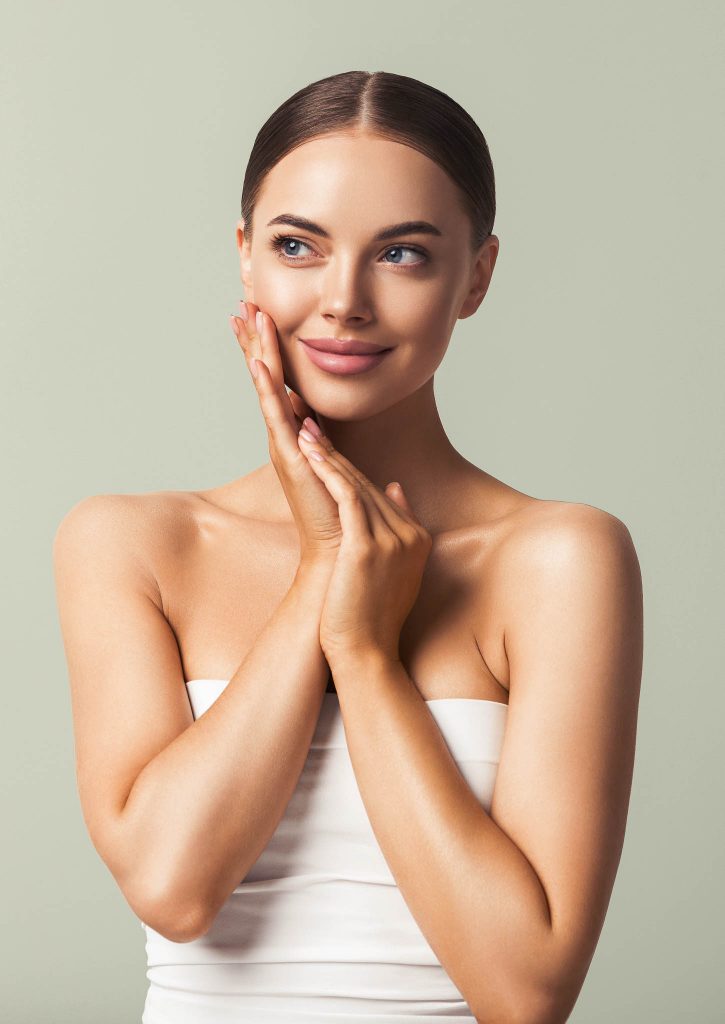 Discover Your Personal Style and the Confidence That Comes with It.
Bonsai Aesthetics was born out of a desire to celebrate natural beauty and promote confidence and well-being. We started welcoming clients in 2019 and, since then, have established a loyal customer base, gaining a reputation for providing cutting-edge skin care products, cosmetic injections, beauty treatments and solutions in a safe, serene setting. Our Team includes a Dermal Therapist, a Registered Nurse, and a Certified Tattoo Artist qualified to provide a range of aesthetic services.
We chose the name 'Bonsai' as it reflects our fundamental goals and philosophy. Bonsai is an ancient Japanese tradition focused on the nourishment of other living beings. Our goal is to achieve and promote aesthetic harmony by celebrating imbalance and the discovery of confidence in our sense of self. Our faces are expressive and unique and they enable us to connect and communicate with others. We want to recognise the beauty of individuality and diversity and this is reflected in our treatment list and our ethos.
Wabi-Sabi – the discovery of beauty in imperfection – is at the heart of what we do.
We are passionate about what we do
We live and breathe skincare. We want our clients to reap the rewards of increased confidence with healthy, nourished skin. Whether you hide away from the camera because you are self-conscious about your wrinkles or you have struggled with irritable skin or acne, we want to help you.
We have an experienced, energetic, friendly team
Our team of qualified practitioners includes a registered nurse, dermal and beauty therapists and a cosmetic tattoo artist supported by a team of medical practitioners. Together, we have created a tranquil sanctuary to ensure our customers feel relaxed and comfortable. Our treatment list is extensive and we have an online shop that you can browse at your convenience.
We provide a bespoke, personalised service
We spend time listening to our clients so that we can understand their expectations and desires to achieve the best possible outcomes.
Our goal is to achieve and promote aesthetic harmony by celebrating imbalance and the discovery of confidence in our sense of self.
- Bonsai Aesthetics Brisbane
Offers a free consultation on both cosmetic and skin treatments.
Dermal Therapist | Injectables Specialist | Tailored To Your Needs | Recognise Beauty Of Individuality | Cutting Edge Skin Care Products
What Are You Waiting For...
Please feel free to contact us using the form below. We will reply to your message as soon as possible.
Bonsai Aesthetics is located in Teneriffe, right in the heart of Brisbane. You'll find us at the Brisbane River end of Commercial Road.
Talk to us today about Cosmetic Injections Brisbane – Dermal Fillers Brisbane – Microdermabrasion Brisbane – Skin Needling Brisbane – PRP Brisbane – Wrinkle Treatment Brisbane.
Opening Hours
Monday – 9am – 6pm
Tuesday – 9am – 6pm
Wednesday – 9am – 6pm
Thursday – 9am – 8pm
Friday – 9am – 6pm
Saturday – 9am – 2pm
After hours by appointment